...that hormones are not a thirteen year old girl's friend.
My #3 child, FashionBug, turned thirteen this week. She is a lovely girl, and on most days she would be chosen as Miss Congeniality in a beauty pagent. But then there are those other days, when her title might be Miss Pitch-A-Fit.
Here she was at age 12, loving her younger brother: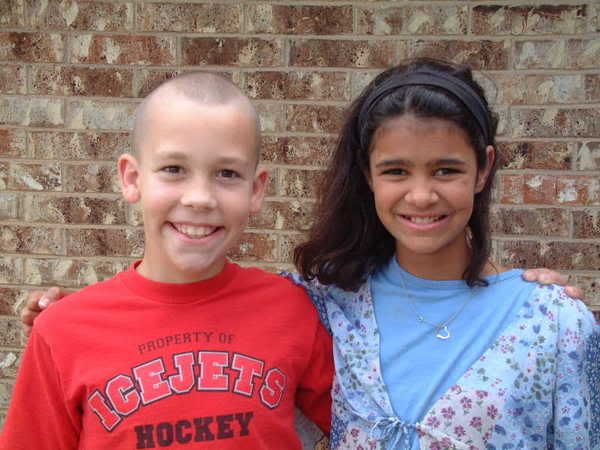 And here she is, one day after turning 13, attempting to murder her younger brother: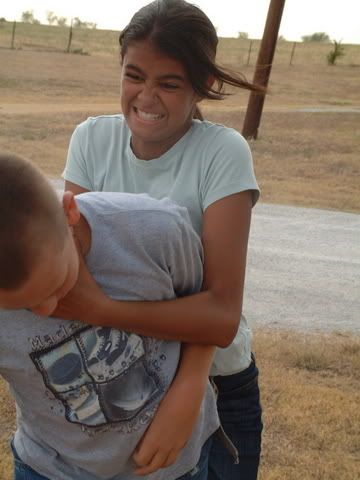 Case closed.